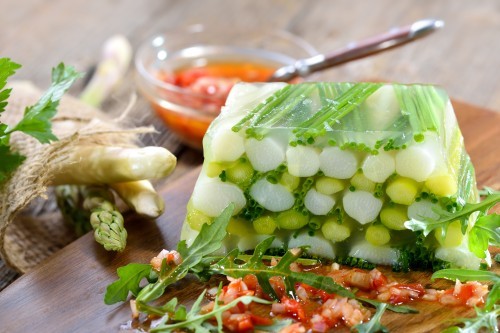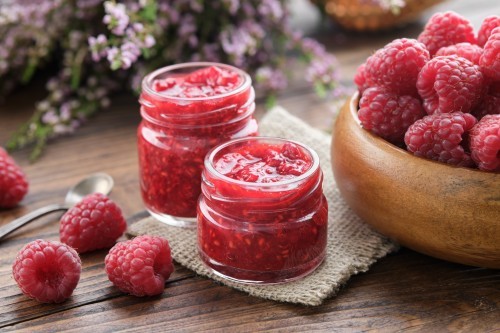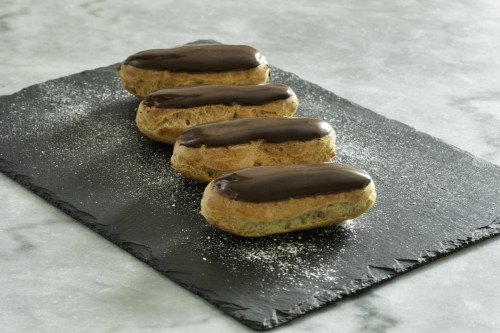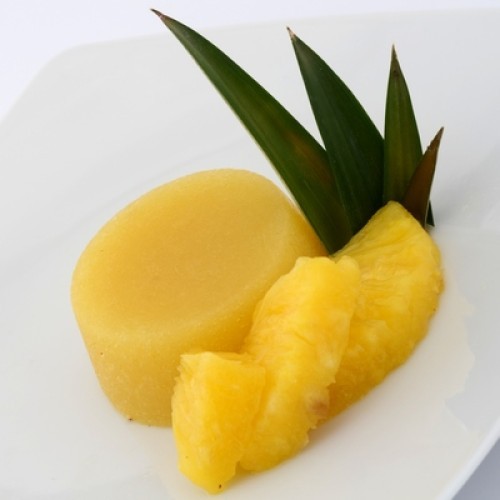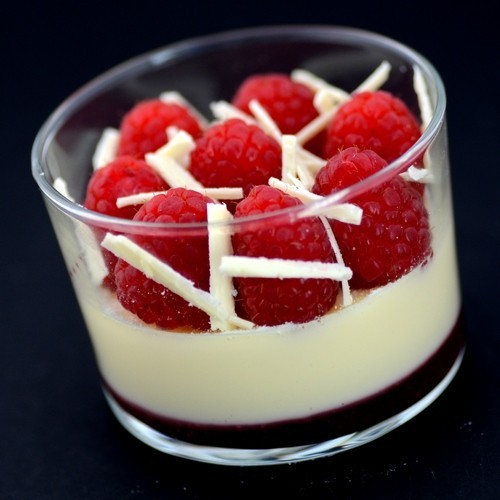 KALYS AGARS
KALYS AGARS are gelling agents of plant origin (seaweed) particularly adapted to make heat stable and/or acid stable gels. Agar gels also resist degradation due to exotic fruit enzymes.
KALYS AGARS are excellent gelatine and pectin substitutes due to their capacity to set alone (without added salts or acids) and at very low concentration.
As KALYS AGARS gels resist microorganism enzymes too, they are recommended for texturing « live foods » (fermented milks, vegan cheeses, etc...).
Certifications:
Conventional quality (permitted in EU for Organic Food formulation)
Organic Agriculture
Kosher (plant origin)
Halal (plant origin)
Functional Properties of KALYS AGARS
Used alone, KALYS AGARS yield brittle firm and transparent gels. When used in synergy with other ingredients, some agars produce soft and cohesive gels with low brittleness. Other agars solutions provide pumpable or spreadable fluid gels at room temperature. 
Agar gels are neutral in flavour, aroma, and colour. They are appreciated for their excellent ability to release the flavours and aromas of other ingredients. 
Agar powder dissolves only at high temperature (+80 to 95°C depending on types). Once cooled down, the solution sets at a given setting temperature (30 to 50°C). This unique hysteresis offers technical advantages:
during cooling of the agar solution:
heat sensitive ingredients can be added.
solution remains pumpable and can be moulded.
once cooled, the resulting gel is a solid with a high melting point. This thermo-reversible gel melts again when its temperature approaches its melting temperature.


Nutritional properties of AGAR
AGAR is almost solely composed of dietary fibers (above 90%).
Uses of AGARS as gelling agents
AGAR can be used in:
Acidic or exotic fruits preparations that are incompatible with gelatine (pineapple, papaya, kiwi, fig...).
Fermented products with a live microflora (yoghurt, fermented foods).
Meat in jelly.
Uses of AGARS as texturing agents
AGARS can be used:
to texture:
desserts and sweets (flan, bavarois, panna cotta, charlotte, mousse...).
dishes to be served cold or heated (aspic, terrine, gravies and sauces, coatings, glazing...).
fermented foods (yoghurt, vegan cheese...). 
restructured foods and minced products.
to prepare fruit jams and purees that retain fresh fruits flavours (no need of acidification and/or addition of sugar and/or calcium; no need for concentration or excessive heating which reduces cooked aromas). 
to replace eggs and / or gelatine in vegan formulations. 
to improve heat tolerance of sweets and desserts (in place of, or with gelatine). 
to stabilize syneresis (water bleeding) in coatings and sugar glazes (millefeuille, eclairs...). 
to bind dry ingredients in cereal bars in place of glucose syrup. 
to bind high protein, vegan meat, and fish analogues in place of carrageenan (carrageenan is less effective in the presence of plant protein than with animal protein). 


Uses of AGARS in synergy with other ingredients
Some AGARS can be used with other ingredients to benefit from interesting synergies (pectin, xanthan gum, gellan gum) to give texture to dairy analogues, fillings, coatings, glazes or even beverages.
Origin and quality
Our AGARS come as a free-flowing odourless white powder. They are extracted from red seaweed of different geographic origins. 
Their quality and functional properties (gel strength, rigidity, transparency, melting temperature, setting temperature, synergy with other ingredients...) vary with the origin and the processing conditions.
Regulatory information
KALYS AGARS are gelling agents (E406)
  KALYS AGARS are compatible with vegan, vegetarian and gluten-free recipes.